Spotify has certainly changed the listening game of this generation. Unlike traditional radio, Spotify allows you to pick the music you want, create playlists that can be collaborated with your family and friends and even curate a uniquely personalized listening experience just for you. But there's still one feature that we should be thanking Spotify for: podcasts!
In case you are not familiar, podcasts are digital audio files for listening to via the internet. Topics on podcasts can range from all sorts of things: from heartbreak advice and conspiracy theories to financial literacy and fictional storytelling. You can find a podcast for almost any topic or theme that you are looking for.
Podcasts are not entirely new as they have been around for quite some time already, but it is through digital listening apps such as Spotify and Apple Podcasts that the industry truly boomed.
So, whether you are a podcast connoisseur looking for something new to listen to or a podcast newbie wanting to dip their toes at listening to these types of audio, we're here to share with you five Chinese podcasts that you should definitely consider for your next Spotify session.
Whether it's for learning Mandarin, listening to Chinoy stories or just exploring Chinese culture in general, we've got you covered in this list!
1. Chinese Ka Ba? Podcast
Starting this list off with a podcast that focuses on the Chinoy experience, we've got the Chinese Ka Ba? Podcast. It is hosted by Darlene Dy, Kelvin Hung and Tak Yee Lee, who are proud Chinoys themselves. They have got you covered with their funny banter and witty dialogue as they talk about their own experiences with the ins and outs of growing up Chinese in the Filipino community.
Duration: 20-40 mins/ episode
Podcast link: https://open.spotify.com/show/1EpZiXYkw3JNzxF811rNHu?si=6717ff043e1447b5
2. ChinesePod – Beginner
If you're looking for a fun way to learn Mandarin, then this is the podcast for you. There are tons of Mandarin learning content available on the Internet and on listening platforms such as Spotify but ChinesePod – Beginner steals the show and is sworn upon by lots of Mandarin learners. 
This podcast features conversations spoken in Mandarin Chinese and then later on, one of the Mandarin-speaking hosts will be acting as a foreigner who will be asking the questions as the audience will. 
This is not your typical (and sometimes boring) language-learning podcast where you listen to the characters of the language or find out how to say greetings. In ChinesePod – Beginners, there are a variety of interesting, quirky, funny and relevant conversation topics to choose from such as ordering boba tea, holidays, and saying "I can't sing" in Mandarin– all the important stuff basically.
Duration: 10-20 mins/ episode
Podcast  link: https://open.spotify.com/show/2WfRQRTZ2ZzEx3SjdTDFjw?si=84a5169b79e246f3
3. One Chinese Word a Day
Entirely new to the daunting world of the Chinese language and want to take it step by step? This podcast from Everyday Easy Chinese is perfect for beginners as it is a very short two-minute podcast that will help you learn one Chinese word every day.
Learn a new Mandarin word with Teacher Ling, including its proper usage, meaning and how to correctly use it in a sentence. What's best about it is its straightforward approach to teaching Mandarin in a short period of time– perfect for those on-the-go but still want to get some of their daily Mandarin learning fix.
Duration: 2-3 mins/ episode
Podcast link: https://open.spotify.com/show/0jiJlL5QOB0y4M5yqX5HZw?si=558a54b377e34d3d
4. Chinese Folktales
Put on your headphones, tune into this podcast and find yourself immersed in the world of legendary Chinese folktales. From bell goddesses and golden cats to magic leaves and lively festivals, stories from this podcast will surely satiate your hunger for Chinese legends and myths. The Chinese folktales are narrated in English to cater to a wider audience. The podcast is now on it second season, where you can choose from their list of over 99 tales for a good listening sesh!
Duration: 5-10 mins/ episode
Podcast link: https://open.spotify.com/show/6x6Vz6QREVbo0MKRzX856I?si=06d84f790d74402e
5. China Explained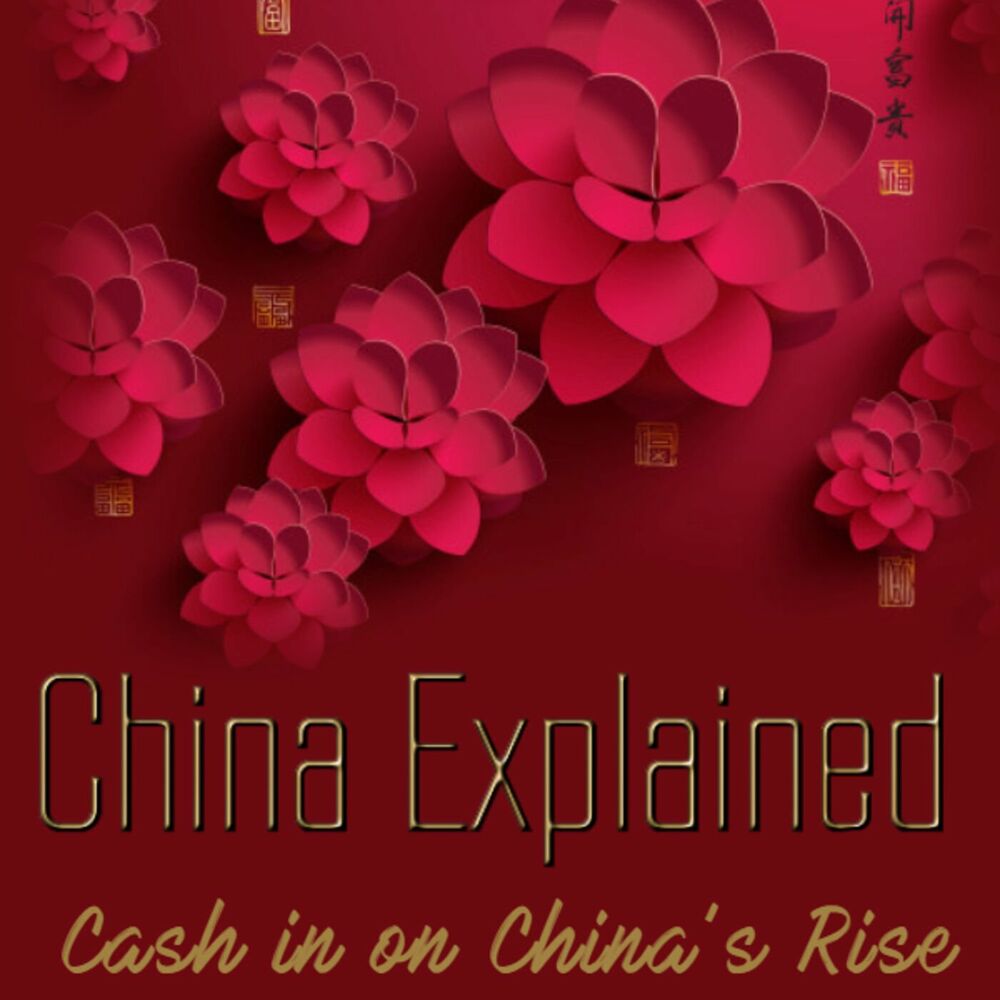 As one of the powerhouses of Asia, get to know China as a nation– its success in getting where it stands today as one of the most booming economies in the world. Learn more about China's outstanding industrialization and technological development which stabilized the country's powerful international position. 
Whether it is talks about GDPs, international relations and governance, this podcast has got you covered on everything there is to know about China.
Duration: 12-20 mins / episode
Podcast link: https://open.spotify.com/show/0UUvKnF96ggv5hXkdqaJwg?si=160bbcf1d40f4ce8